If you are a newly admitted undergraduate or graduate student you must officially accept the offer of admission from Rutgers University in order to complete a housing contract. This includes paying any admission deposit that may be required. A good way to know if you have reached this point is having a Rutgers Student ID (RUID) number.


Steps to Apply for Housing
STEP 1:
View and read the Housing Terms and Conditions
Click the "Apply For Fall 2023-Spring 2024 Housing" button at the top of this page.
---
STEP 2:
Sign in using your NetID and password.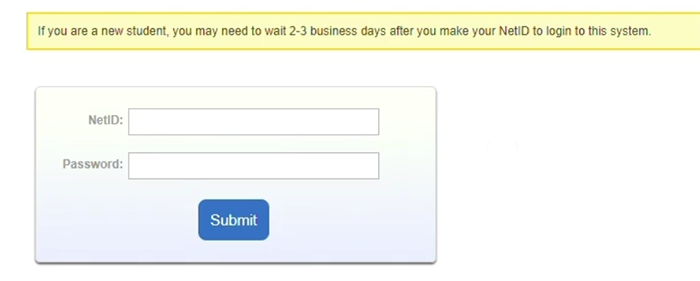 ---
STEP 3:
Scroll down and select the Camden Undergraduate Housing Application.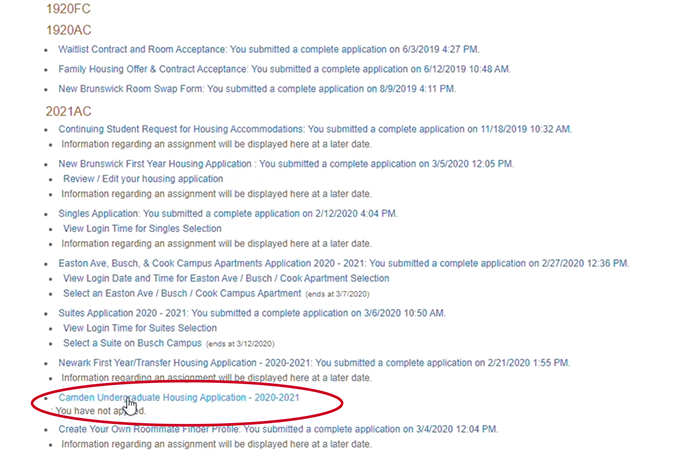 ---
STEP 4:
Read and agree to the terms of the application.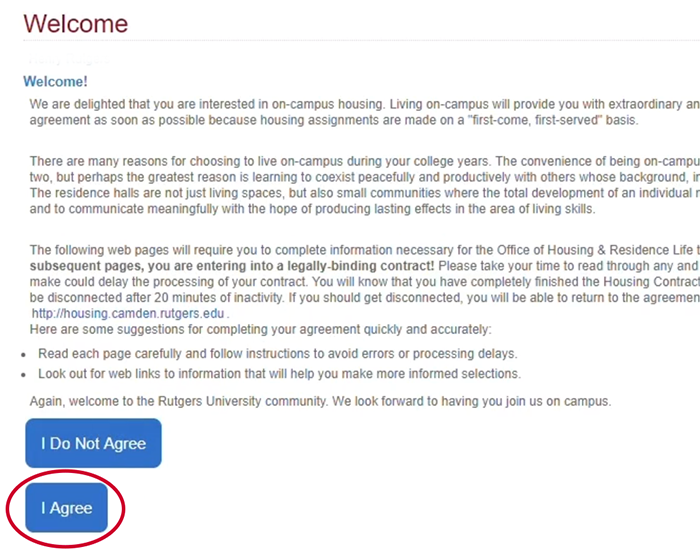 ---
STEP 5:
Review and complete the Contract Type and Policy Statement Agreements.


---
STEP 6:
Complete the Student Profile questionnaire.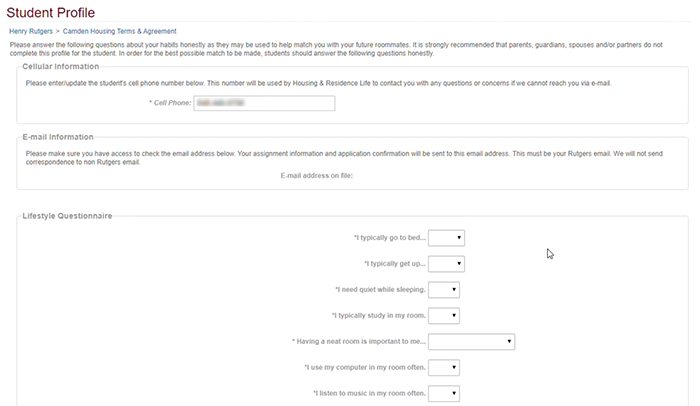 ---
STEP 7:
Complete the Roommate Requests form (if applicable).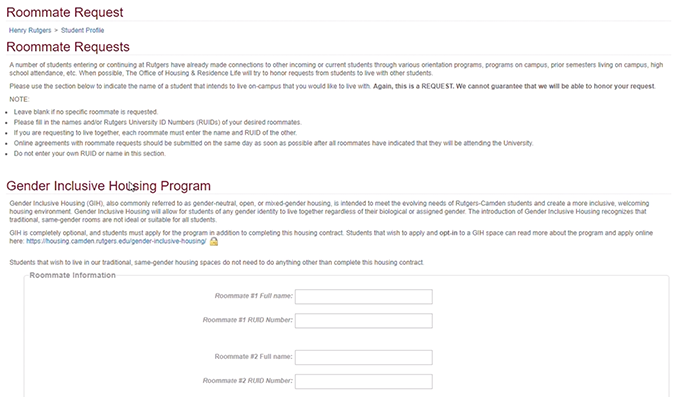 ---
STEP 8:
Review and accept the Housing Contract Cancellation Acknowledgement.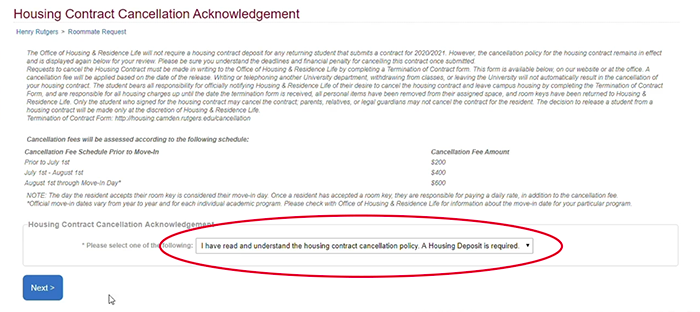 ---
STEP 9:
Review and accept the Meal Plan and Dining Hall Policies.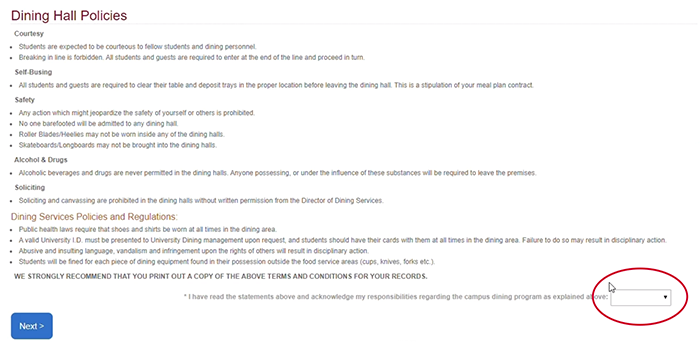 ---
STEP 10:
Review and select your room preference.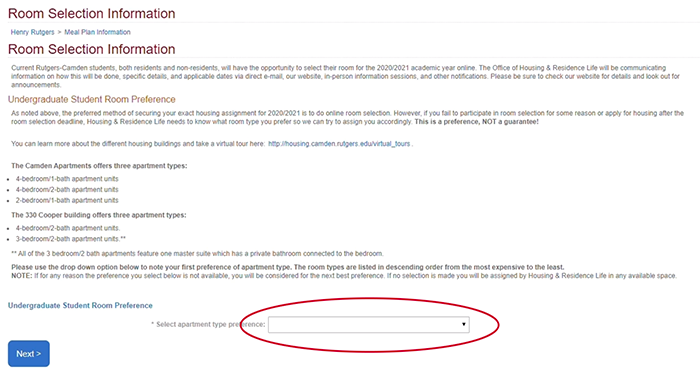 ---
STEP 11:
Review and confirm your application.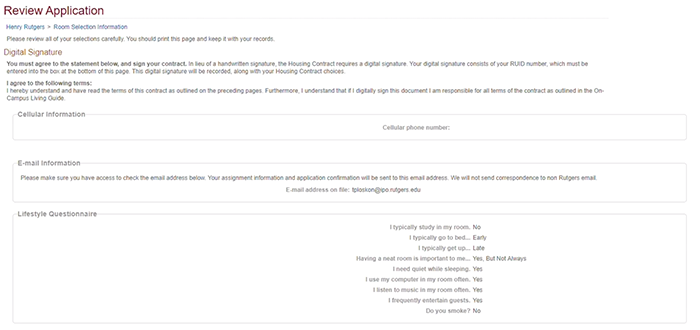 ---
STEP 12:
Submit your application.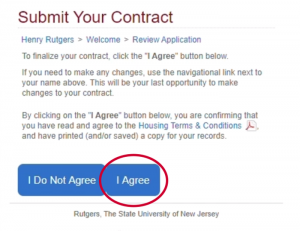 ---